How predictive maintenance works
Sensor data is analysed in the cloud to update maintenance schedules and prevent equipment failure.
The solution stack for proactive prevention
Lumen, supplemented by service and technology leaders like Accenture and Keyence, provides the edge infrastructure you need to minimise repair costs and parts kept in inventory. See how it all comes together in the full solution stack.
Reference architecture for predictive maintenance
Based on edge best practices in the manufacturing industry, Lumen maintains reference architecture outlining specific technologies to deliver your edge infrastructure needs, maintain efficient equipment and help you drive production to the edge of performance.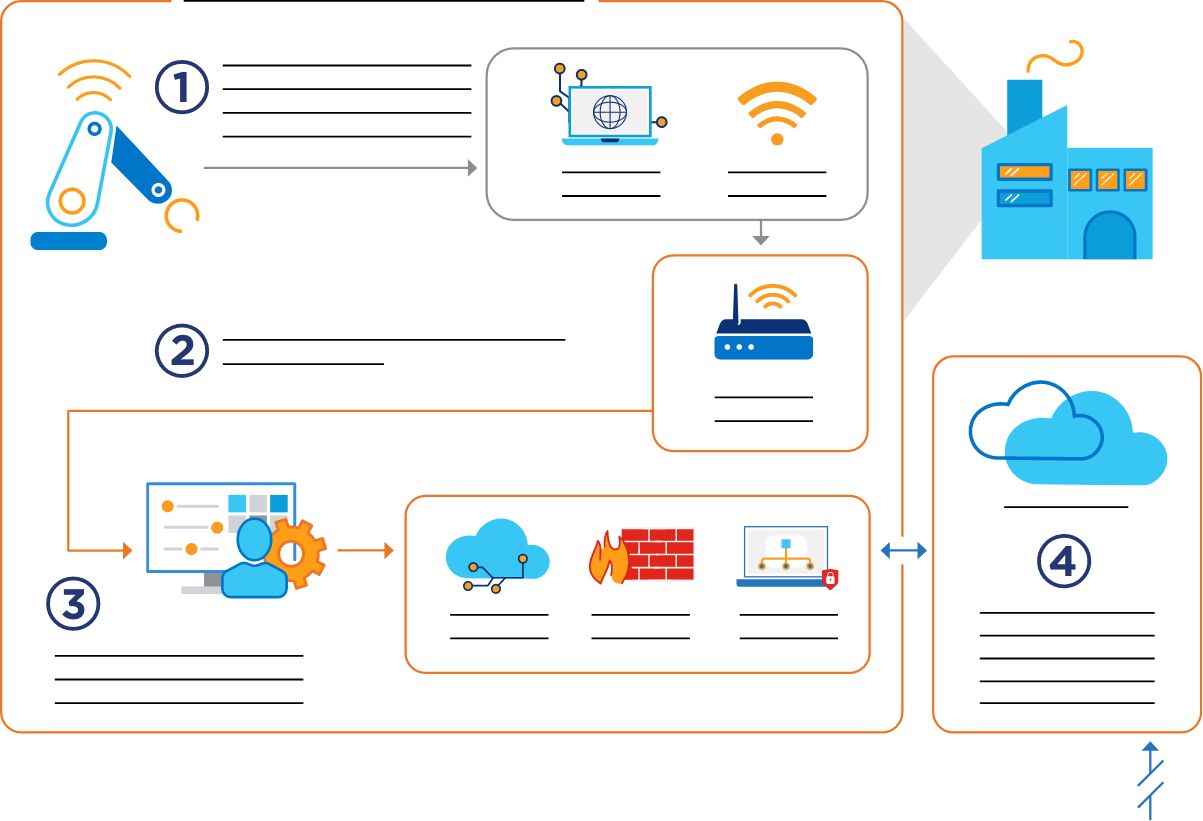 1McKinsey manufacturing expert interviews, January 2022.